Corporate InformationOutline
MissionOur Corporate Mission
Using Chemical Innovation to Create Happiness
and Contribute to Society
At Tosoh Ceramics, we are always focused on
expanding the possibilities of
ceramics and creating social value through chemistry.
Our Key Corporate Social Responsibility Policies
1Organizational Administration
2Respect for the Individual
3Ensuring Safety, Peace of Mind, and Stable Operation, and Conserving the Global Environment
4Coexistence with Society
Our Quality Policy
We take a fundamental stance of putting customers first, with a focus on ensuring quality in every one of our transactions. We aim to earn and maintain the trust of both customers and society through our products and services. In order to make this a reality, we maintain an efficient quality management system.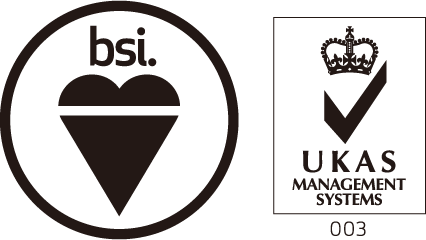 ISO-13485:2014 Certification
ISO 13485 is an international quality management system standard for the medical field, with the aim of ensuring the continuous manufacturing and supply of safe, useful medical devices and in vitro diagnostic medicines.
Our Guiding Principles
1Focus on the Customer
2Observe Laws and Ordinances
3Maintain and Improve Our Quality Management System
AboutCompany Overview
Company Name
TOSOH CERAMICS CO., LTD.
Representative

President and Plant Manager

Masahiro Watanabe

Headquarters Location
3-8-2 Shiba, Minato City, Tokyo 105-8623
Office

Toyama Plant:

2 Iwasekoshi-machi, Toyama City, Toyama Prefecture 931-8371
Tel: (076) 437-4551 • Fax: (076) 437-4552

Capital
¥20 million
Establishment Date
April 2, 1988
Stockholder Structure
100% Tosoh Corporation
Employees
80 (as of July 1,2023)
Description of Business

• Manufacturing of precision processed ceramic products
• Manufacturing of ceramic compounds for injection molding

For Inquiries about Products
Tel: (03) 5427-5170 • Fax: (03) 5427-5217
Company History
1988
Tosoh Ceramics was established as a wholly owned subsidiary of Tosoh Corporation, with the purpose of manufacturing and processing sintered items.
Tosoh Ceramics Toyama Plant established at the Toyama Plant of Tosoh Corporation
1990
Began production of optical connection components and materials
1994
Began sales of zirconia compounds
2006
Began production of precision ceramic components
Began sales of colored zirconia compounds
2014
Acquired ISO 13485 certification
2015
Developed a forming technique for two joined colors of zirconia
Became the first company in the world to offer zirconia components for decorative purposes as products,
made through this forming technique for two joined colors of zirconia
2016
Introduced automatic inspection equipment
2018
Inaugurated New Compound Plant
2020
Established of 7th plant
2021
Established of 8th plant
2022
Established of 9th plant
Contributions to Society
Community Cleanup Volunteering
On November 12, 2022, employees from both Tosoh Ceramics and our sibling company Tosoh Zeorum volunteered to help clean the Iwase Canal area, timed to coincide with Canal Protection Month, as designated by the Toyama Port Association for Canal Protection.