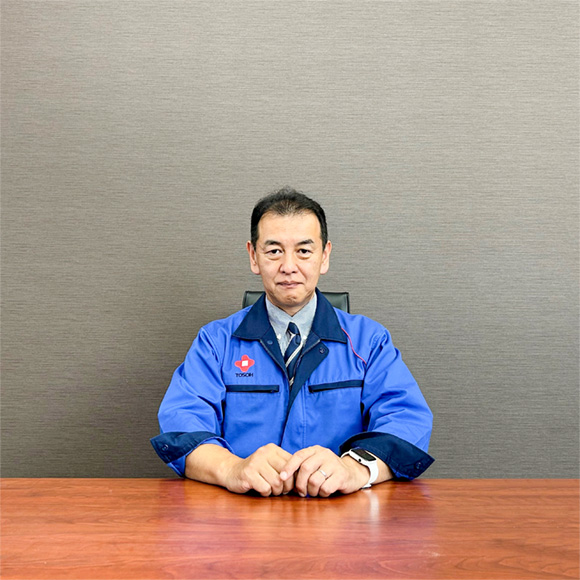 Working to Enrich Society
through Manufacturing and Social Contributions
Our company was established in 1988 in Toyama City, Toyama Prefecture, as a manufacturer and processor of sintered fine ceramics. In the years since, we have worked to use the unique injection molding techniques we have developed, able to handle complex, precise processing, to become an R&D-oriented company; today, we manufacture a variety of ceramic compounds for injection molding, such as zirconia ceramics, as well as sintered fine ceramic items. We serve as a specialty wing of the Tosoh Group, focused on our work as a maker of processed ceramics.
Our Business Policies:
Be the first to recognize customer needs, in order to provide value that satisfies customers and to provide customer-oriented business solutions.
Use revolutionary technologies built on a base of our proprietary technologies, in order to discover and create new latent customer satisfaction.
We strive to balance these policies in our work, endeavoring to bring about a safe society alongside our efforts to help conserve and protect the global environment, as we advance our manufacturing work and our social contributions.
On behalf of everyone at Tosoh Ceramics, we thank you very much for your support, both past and future.
Masahiro Watanabe,
President and Plant Manager
Up-and-coming manpowerThe Types of People We're Looking For
People who love
making things

People who put
their whole heart
into what they do

People with lots of
curiosity and
a positive attitude

People who are
enthusiastic
about working
with teams

People with a strong
sense of responsibility
and integrity

People who love
tackling
new challenges