Creating as a ManufacturerBusiness
Manufacturing processThe Manufacturing Process
A Unified System Starting from Raw Materials,
For a High-Quality Mass-Production System
This page provides an overview, with photos, of the full process, from making ceramic compounds for
injection molding through manufacturing injection-molded items.
We have a unified in-house system to handle every step from raw materials through molding, processing, and inspection. As a result, we produce high-quality ceramic compounds, and can readily handle mass production of molded products with complex shapes.
Manufacturing Compounds for
Injection Molding

Mixing Raw Materials
Kneading
Pelletizing

Manufacturing through Injection Molding

Injection Molding
Degreasing &Calcination
Step.1 :Manufacturing the Ceramic Compounds That Will Serve as Raw Materials for Injection-Molded Items
Kneading Together Raw Materials Based on Intended Use
At Tosoh Ceramics, we use kneading machines of various sizes to produce results based on our customers' needs — anywhere from a few kilograms to many tons.
Through this precisely controlled process, we produce high-quality ceramic compounds that are then used both domestically and internationally in the manufacturing of electronic products, medical devices, and more.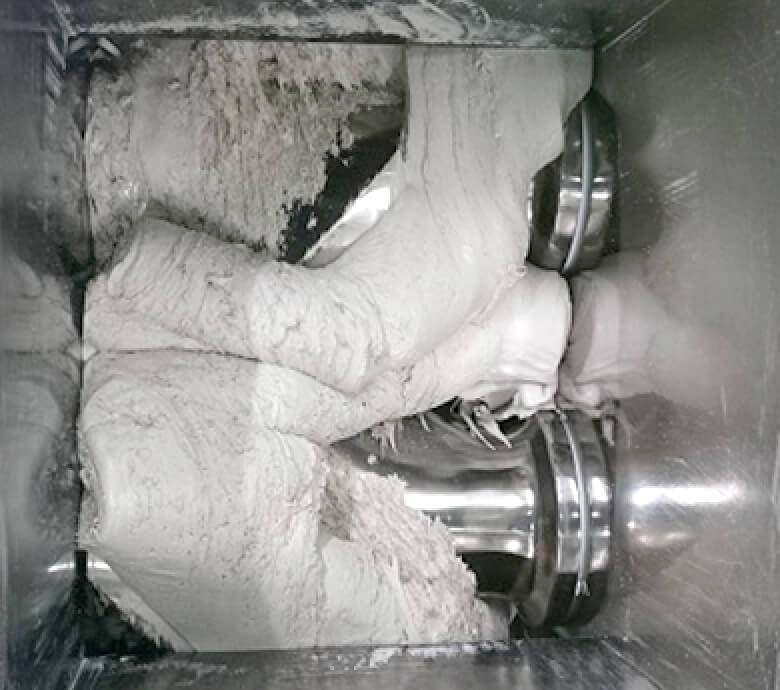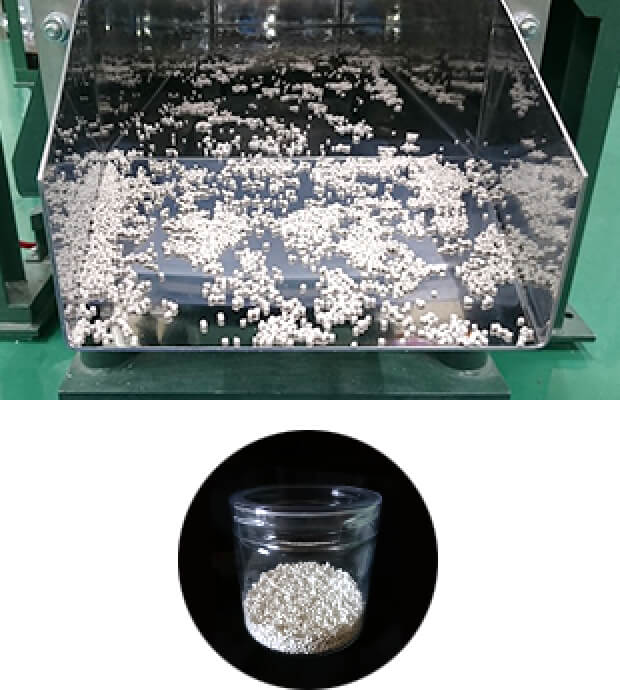 Step.2 :Manufacturing Injection-Molded Items
1. Injection Molding
Injection molding is a molding technique performed by heating materials until they soften, then using pressure to force (or inject) the softened material into a metal mold. This technique enables rapid mass production of items, even with complex shapes. As a result, injection molding is used in many different fields, including the manufacturing of everyday items.
At Tosoh Ceramics, our proprietary compound technologies serve as a base for our outstanding high-precision ceramic molding.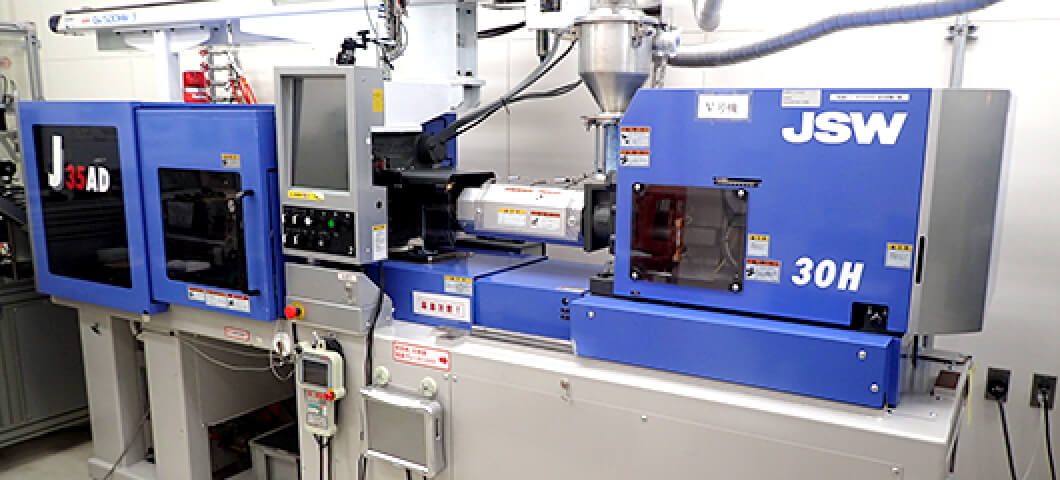 2. Degreasing & Calcination
In the degreasing and calcination processes, items are fired to harden them after they are molded and processed.
We carefully control the temperature inside the furnace, in order to make the most of the properties of various ceramics.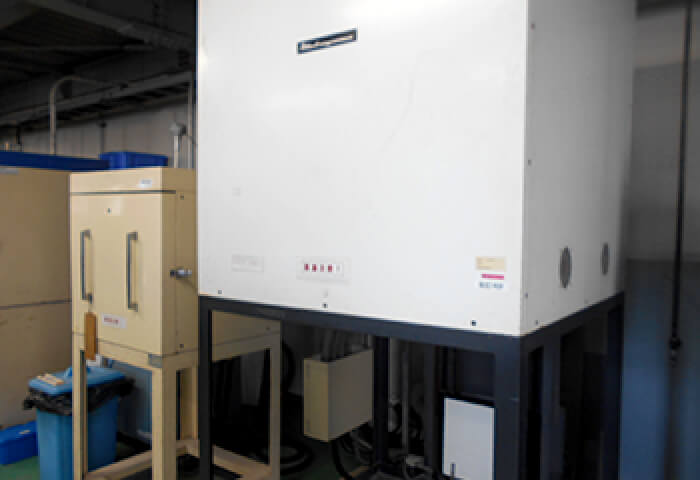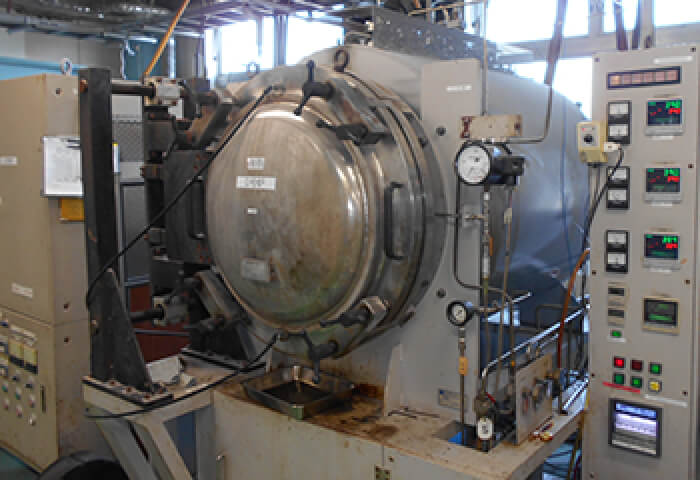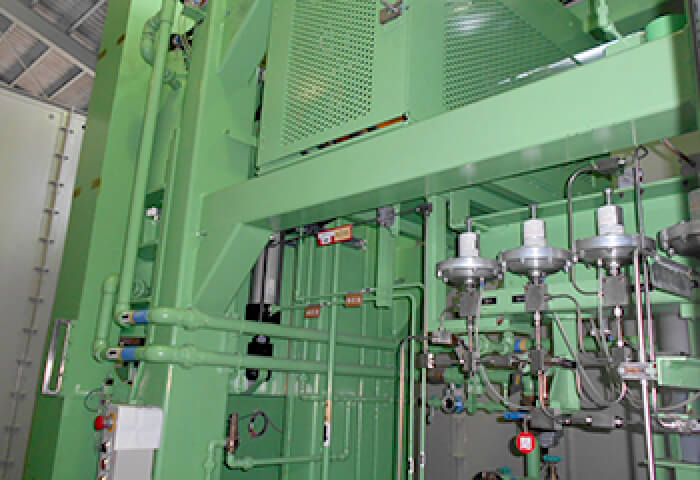 Step.3 :Inspection & Shipping
Quality Assurance
In order to make sure that our product quality meet customers' needs, inspectors in our Quality Assurance Department perform visual inspections (microscope inspections) and other inspections using a variety of measuring equipment, to evaluate various physical properties.